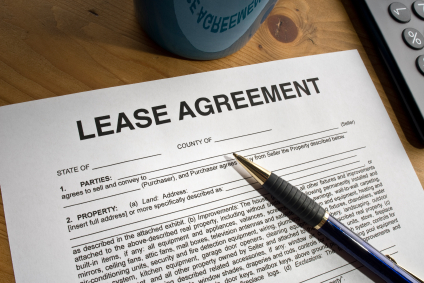 Why can't I just use a site like Zillow or Craigslist to find a Rental Property?


One of the biggest challenges facing the rental market today is the growing number of scams found on sites like Zillow, Trulia, and Craigslist. In fact, the problem is so bad, the Better Business Bureau and Zillow have both published articles warning people of the dangers of renting through their services online. Issues range from credit fraud to unauthorized rentals of vacant property. This is one of the reasons hiring a REALTOR® is so important. Professional REALTOR'S® have access to the MLS (Multiple Listing Service) system giving them the most up-to-date information any property on the market. We are able to research the property and look at tax records to ensure you're protected against these types of scams before you sign on the dotted line.

Can't the Listing Agent do all of the paperwork for me?
When you lease a property, you will be required to fill out a leasing contract. Like most contracts, there are multiple pages of important information that you should be aware of, and understand, before you sign. Without a professional on your side, looking out for your best interests, you are relying on the Listing Agent to protect you. But think about that for a minute, the Listing Agent is always going to be looking out for the best interest of their client, not you. Their job is to get as much money as possible, with the most favorable conditions for their client, so shouldn't you have someone on your side doing the same?

How does hiring a REALTOR® give me an advantage when looking for a rental property?

When you work with a REALTOR®, we will have you complete the leasing contract, run a credit report, and collect all the relevant documentation from you, all before you even start looking at rental properties. We do this because in today's market, properties come and go quickly, so being able to act swiftly when we find a property, can determine whether or not you're able to get it. Plus, when you submit your application, already having your credit check and paperwork in order, the Listing Agent will know you're qualified and serious about getting the property.

Do I have to pay for your service?

When looking for a rental property, using a REALTOR® has many advantages, but what do we charge for the services we provide? Every state has its own policies, but in California, it usually works very similar to the compensation structure of a home sale, in that the seller/landlord usually pays for at least part of, if not all of, the fee for the Buyer Agent's services. The biggest difference between the purchasing, and leasing compensation structure is for a home sale, the Buyer's Agent gets a percentage of the total sale, where as for a lease, the Agent will usually get a percentage of the first year's rent. Here are two examples of how this would work:

1) Let's say a Brokerage charges 2.5% of the first year's rent to help you find a property. We find a property which charges $2,100 a month in rent. When we review the MLS, it states 2.5% of the first year's rent is being offered for whoever secures the tenant. Because the fee the Broker charges, and the fee paid by the seller/landlord are the same, all of the Broker's services would be free of charge to you. Paying nothing to have a professional REALTOR® help you research, tour, and secure a property sounds like a pretty good deal to me!

2) Now, let's say that we find a place you like which charges $2,000 a month in rent. In the MLS, the seller/landlord has specified a flat fee of $500 in commission will be paid to the Brokerage who secures a tenant. So if you add all twelve months of rent, at $2,000 a month, you would come to the total of $24,000 for your first year's rent. Because the broker charges 2.5% of the first year's rent, the Broker's commission would be $600. Provided that the Broker couldn't negotiate the landlord's fee any lower, you, the renter, would only owe the difference of $100 when the leasing contract is signed.

Does a REALTOR'S® job end once the leasing paperwork is signed?

Another way a REALTOR® will protect you is by requiring completion of a Move-in/Move-out report. If you've rented from an apartment complex before, you may have already seen one of these. It allows you to document any defects and damages in the property when you move in, so you don't get blamed for, and lose your deposit, when the property owner finds a crack in the wall that was already there prior to you moving in. When you lease a property, the Listing Agent is not required to have you fill this out. However, when you work with a REALTOR®, they will require you to fill out a detailed Move-In report so you're protected, and have the best chance of getting your security deposit back when you eventually move out.
The last benefit of using a REALTOR® to find a rental property, is you now have someone you trust for any future real estate related questions or concerns you may have. Whether you're trying to find a new property to rent, buying a home, or you just want an update on the housing market, you now have an expert to turn to that already knows you and your family.